I feel so fortunate that I can say that I work in a profession I truly love. Being an orthodontist provides me with unique challenges brought by each patient, making each day different and exciting. Seeing children grow up right before my eyes, as well as watching adults achieve a smile they've only dreamed of, brings me such joy.
I have worked in health care for more than 18 years. It was during pharmacy school that I realized how much I enjoyed working with people. I have had, and continue to have, lots of fun every day at work. I look forward to going to work each and every morning.
I completed my formal dental education at the University of Nevada Las Vegas, earning my Doctorate of Dental Medicine, before going on to the University of Texas Health Science Center at Houston for my Master of Science degree in Dentistry. Since then, I have continued my education through local, state, and national meetings and seminars focusing on new and improving technology in the dental field.
A native of Clovis and a graduate of Clovis High School, I am proud to work and raise my family in the community where I grew up. My wife and I have four sons and many members of our extended family who all live in the Fresno area. When I have free time I enjoy staying active by hiking and biking, as well as traveling. I have a passion for aviation, old cars, being a life-long student, and teaching my children how to be valuable members of society.
Our Office Staff
Desiree, Kim, & Audrey
Please add fun information about your office staff here.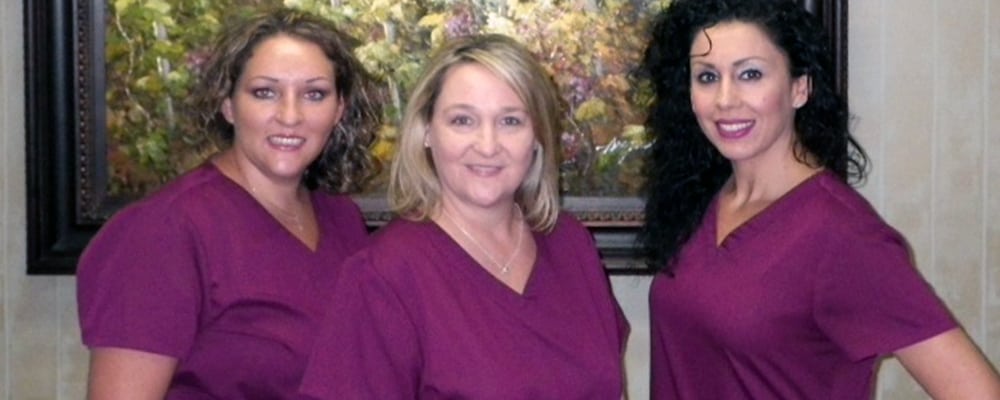 American Board of Orthodontics
DOCTOR PRESSUTTI IS BOARD CERTIFIED
The American Board of Orthodontics (ABO), founded in 1929, is the oldest and most prestigious specialty board in dentistry. The ABO's aim is to "elevate the standards of the practice of orthodontia, to familiarize the public with its aim and ideals, and to protect the public against irresponsible and unqualified practitioners."
In order to become board certified, an orthodontist has to have passed a rigorous set of written and clinical examinations, as well as a comprehensive review of their credentials. The initial process of becoming board certified can take anywhere from five to ten years. Once certified, the orthodontist must become recertified every ten years in order to maintain board certified status.
The Board upholds four main objectives supported by its mission:
Evaluate
To evaluate the knowledge and clinical skills of graduates of accredited orthodontic programs by conducting exams and conferring time-limited certificates
Support
To support the development of quality graduate, postgraduate and continuing education programs in orthodontics
---
Re-Evaluate
To re-evaluate clinical knowledge and skills through administration of recertification exams throughout a Diplomate's career
Promote
To promote and encourage certification expertise throughout the world.
Dr. Pressutti is also affiliated with the following organizations: